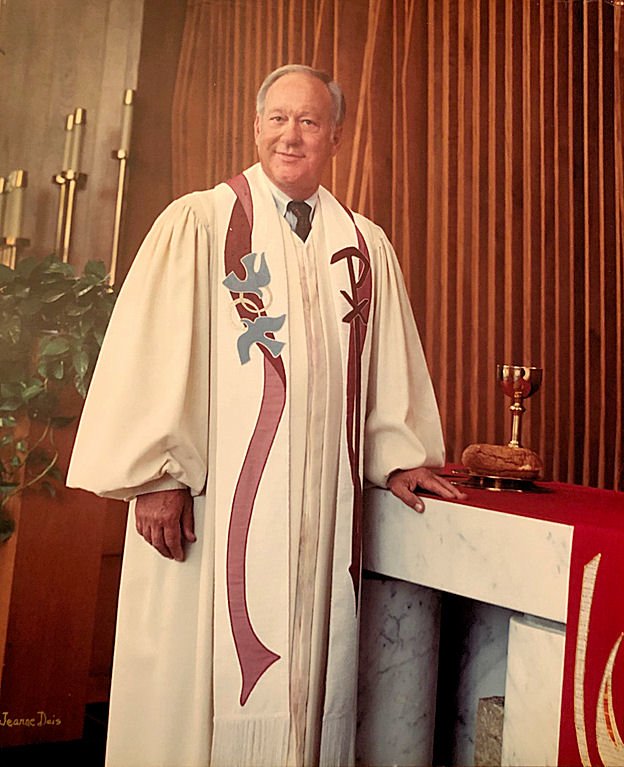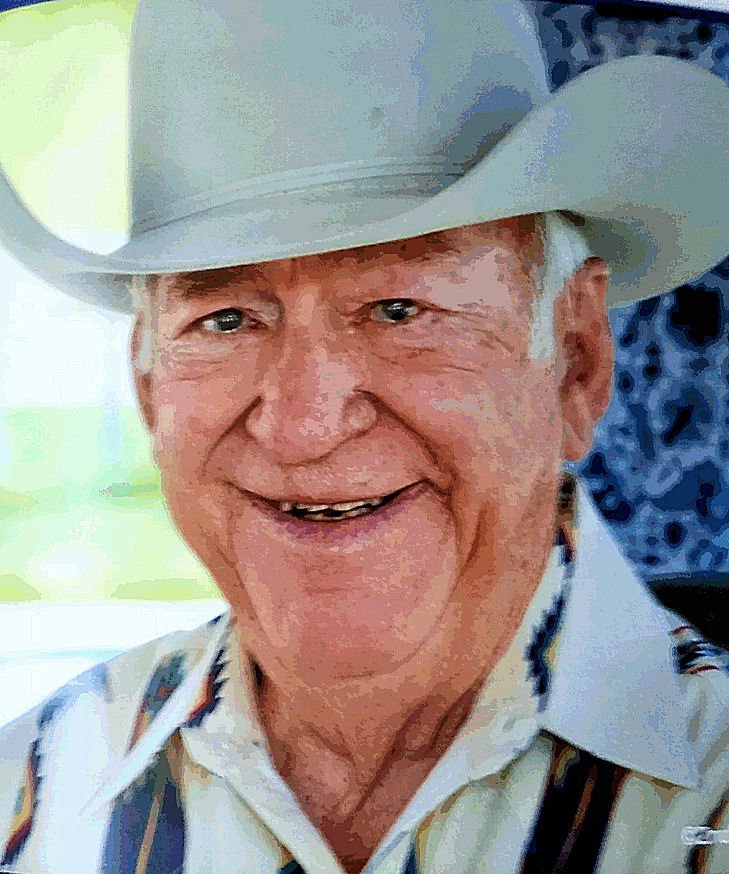 Obituary of Donald Ray Benton
Donald Ray Benton, age 88, passed into life eternal Wednesday afternoon, October 23 at Dallas Regional Medical Center in Mesquite, Texas. He was born in Doniphan, Arkansas, January 4, 1931, to Harlan Benton and Ruby Mayes Benton.
When he was still a young boy, his family moved to Kilgore, Texas where he grew up and graduated from Kilgore High School. He was considering a career in the Air Force but, during a Sunday night worship service at McCary's Chapel Methodist Church, he said, "While we were singing the last hymn found myself walking up to the preacher. I told him 'I don't know what this means, but I think I've been called to preach."
He worked his way through Lon Morris Junior College and Texas Wesleyan College. While at TWC he was appointed to his first church in Godley, TX. After graduating he was called to First Methodist Church in McAllen, TX as youth pastor. That is also where he met the love of his life, Rose Marie Bentsen and they married May 16, 1953.
From there they moved to Austin where he graduated from Austin Presbyterian Seminary while serving at First Methodist Church in Austin. They also celebrated their first two children, Don, better known as Dink, and Donna. Then they moved to Dallas where they had three more children, David, Dallas, and Deborah.
"Dr. Don" served at Highland Park, Spring Valley, and Lovers Lane United Methodist Churches and retired in 1994. But he never left the ministry. He still served as preacher, pastor and minister for the folks at CC Young, a United Methodist retirement community, where he a Mom lived forever, together.
Though he suffered from a broken heart after losing his Rosie in January of 2019, he still ministered, carried the word and shared the grace and love of God through Christ until he was called to Heaven.
He was also a missionary and ministered in all 50 states and 38 foreign countries, an avid golfer, he loved hunting and riding his roping, cutting and just plain horses. He loved watching his kids and, especially, his grandkids play all kinds of sports. He was a teacher, earned his doctorate at SMU, Perkins School of Theology, was president of a college, authored sevral books, was honored by the Texas State House, Senate and Governor, prayed the invocation for the US Senate, attended the National Prayer Breakfast, and so much more.
He was preceded in death by his wife of 64 years, his parents and step father Tillman C Jowers, of Kilgore, two sisters, Faye Benton Holt from Dallas, and Becky Jowers of Waxahachie and a son, David Benton of Dallas.
He is survived by his children, son Don "Dink" Benton and his wife Shelley of Clarksville, daughter Donna Benton of Dallas, son Dallas Benton and his wife Stacey of Dallas, daughter Debbie and her husband Jake Deason of Plano and a wonderful caring angel Tomesha Donsereaux who loved and cared for Dr. Don and Rosie. "Bon' Daddy" or "Grandad" and "Mamo" have seven grandchildren, Bonnie, Michael, Trey, Collin, Cody, Stephanie and Paige. And four great grandchildren.
He is also survived by brothers Rev. Jim Benton and his wife Yvonne of Amarillo and Fletcher Jowers and his wife Merryl of Waxahachie. And he has loving friends everywhere, around the world.
There will be a public visitation at Restland Funeral Home in Dallas, Monday, October 28, from 5-8pm. There will be no formal visitation in Clarksville but friends may come by to pay respects and sign register at Clarksville Funeral Home Wednesday, October 30, from noon to 6pm. A private, family graveside service will be held at The Arrowhead Ranch under the direction of Clarksville Funeral Home. The Celebration of Life and Memorial Service will be held Wednesday, November 6, at 11am at Lovers Lane United Methodist Church in Dallas.
In lieu of flowers, donations may please be made to the Lone Star, Boxelder or Annona Methodist Churches where Dr. Don attended, preached and worshipped when visiting Red River County.
Share Your Memory of
Donald