Services We Offer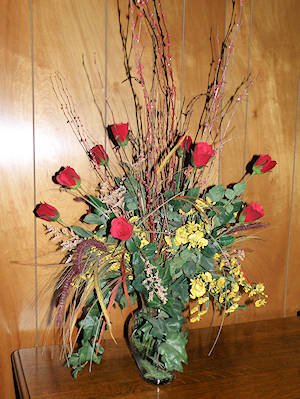 The Funeral Process first begins with the Selection of a Funeral Home.
You must choose a funeral home that feels comfortable and right for you and who's staff will treat you with compassion and sensitivity. Place one call to our funeral home at 903-427-2244 and our caring professionals begin preparations for the service to meet your needs.
Caring for your Loved One's Remains
You can trust our experience and professionalism when transferring, embalming, preparing, sheltering, cremating, forwarding or receiving remains, or should you choose, immediate burial.
Arrangements Conference
Once you choose a Funeral Home, the close family confers on a time to sit down with the funeral director at the funeral home to discuss which of our services your family prefers. You will be given a price list that itemizes each of the full range of services we offer. You make your choices and they are personalized to meet your needs.
Ceremonies
A Traditional Service includes visitation, funeral service at your choice of locations, use of facilities and staff, casket, transportation to a cemetery, and graveside services. Other public or private services may include a Graveside Service only , or aMemorial Service.
Cremation
Cremation is not final disposition of the remains. It is a process of reducing the human body to bone fragments using high heat and flame. The crematory returns the remains in a cardboard container at no extra charge to you. Our staff can place these remains in an urn of your choosing or divide the remains among several urns for other family members. Visitation with viewing and a service may be held before cremation. A Memorial Service may be held after cremation. Your family may request a burial or scattering at a cemetery or on private land. Our directors help you make these arrangements.
Personalizing Services
Our personnel are ready to help you create a personal tribute to your loved one that can be shared with others. We offer ideas to help your family organize a unique memorialization such as creative memorial programs, displaying memorabilia and photographs, selecting music and creating a video tribute that can be shown at visitation or during the service. We also can arrange a video of the funeral service.
Merchandise You choose from our large selection of caskets ranging in price from $895 to $10,800. Also offered are a variety of items to personalize your choices such as memory boxes and other keepsakes. We offer urns and jewelry to hold cremains. Clothing such as suits, stylish dresses or shrouds are available for your convenience, but we welcome your selection from the deceased's wardrobe.
Transportation Hearse, family car and service vehicles are available based on the needs and preferences of your family.
Other Services
For your convenience, we can pay others on your behalf. We can also assist you in filing for insurance benefits, get you certified copies of death certificates, and help you with veteran's and social security documents.
When Arrangements are Finalized and a Date Set for the Funeral,
there is a private viewing with the closest family. A visitation then begins for the public, and a time may be set for the family to receive friends at the funeral home, usually to be held the night before the funeral or occasionally an hour prior to the service.
The Day of the Service
If you prefer, our director will pick your family up at your home and lead you to the service. After the family is seated and the service complete, the casket bearers assist the directors in loading the casket in the hearse. Usually the family and then friends form a procession and follow the lead car to the final resting place. The family is seated under a tent where the burial site has already been prepared. A few words and prayer are spoken over the casket. After greetings from friends, the family returns home. Any pot plants are delivered to your home. When visitors have left, the family may return to the gravesite to see the flowers placed over the site.
Aftercare You will receive a packet with the registration sheets, thank you notes, flower cards and memorials from our website. We will be available for questions or to help you as the need arises.