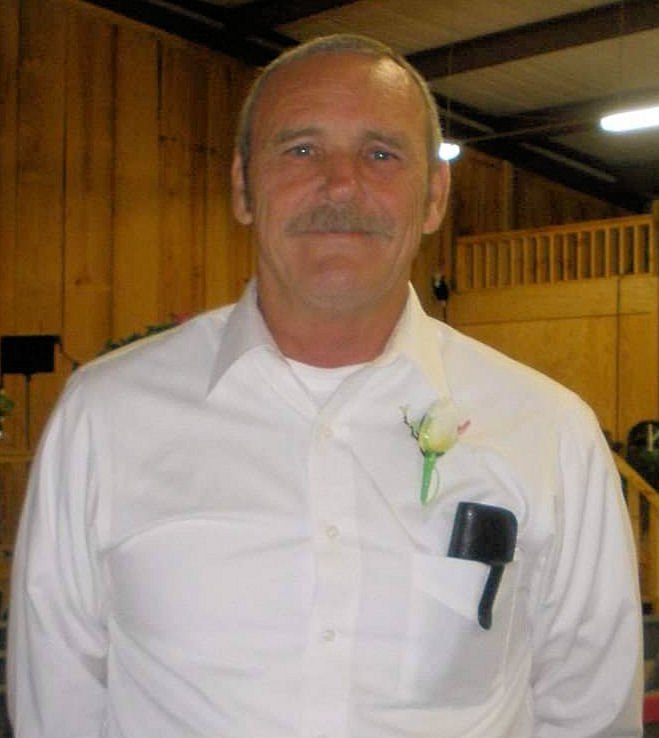 Obituary of Ross Mitchell
Ross Edward Mitchell, age 63, of Clarksville, passed away, Sunday, June 30, 2019, at his residence. Ross was born February 9, 1956, in Bizbee, Arizona to William A. and Margaret Langley Mitchell. He loved his children and grandchildren and was a member of the "RR" Cowboy Church. Ross was a musician and played the drums for several bands and was employed by Walmart for over 30 years. Ross married Pam Penny on January 31, 1975. He was preceded in death by his brother, William Thomas Mitchell.
Survivors include his wife Pam Mitchell; 2 sons, Shawn Mitchell and wife, Becky of Avery and Josh Mitchell and wife, Tiffany of Avery; 1 daughter, Hope Stephens and husband, Brett of Clarksville; 3 sisters, Delmaya Austin of Mesquite, Nadine Leffell of Clarksville and Regina Drybread and husband, Gary of Arizona; 1 brother, Pat Mitchell and wife, Valerie of Texarkana; 10 grandchildren, Zoe Mitchell, Dustin Travillion, Colton Travillion, Ashlyn Travillion, Shane Tolison, Hannah Lillis, Whitney Stephens, Elliot Mitchell, Wyatt Mitchell and Alyssa Mitchell; and 2 great grandchildren, Olivia Travillion and Tony Travillion.
Memorial services will be held at a later date.
Cremation arrangements are under the direction of Clarksville Funeral Home.
Share Your Memory of
Ross