Frequently Asked Questions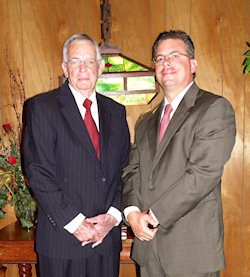 When you make arrangements for a funeral, we will make every effort to attend to all details and carry out your wishes. We will also answer your questions and offer suggestions, if asked. The following information on questions we are frequently asked may put you at ease when you come to make arrangements.
What information is needed for a death certificate?
A death certificate is basically a legal document containing information about the deceased. You will need a certified copy of the death certificate to take action on a will, file on insurance or handle veterans concerns. The following information is needed to complete a death certificate and may require prior thought and research:
Full name of the deceased.
Name of deceased's father.
Full maiden name of deceased's mother.
Full maiden name of wife.
Birthplace and birthdate of deceased.
Occupation and employer of the deceased.
Social Security number of the deceased.
Level of education obtained.
Click Here for the Printable Information Form
What should I bring to the arrangement conference?
Clothing if not selecting new clothing from our stock.
Glasses, jewelry or any accessories for viewing. (Decide if it should be left or returned to you.)
Picture for beautician and newspaper.
Insurance policies to be used in securing your account.
If a veteran, the service discharge.
You can also make arrangements in advance without payment. Your wishes and choices will be recorded and placed in a file to be used at the time of need. This information is easily accessible to your loved ones and will lessen the burden of your loved ones. Without payment, prices may vary from the initial inquiry.
What if I don't live in Red River County?
You can pre-plan your funeral or instruct those close to you to call our number 903-427-2244. With this one call, we take care of all arrangements to bring you home no matter your location.